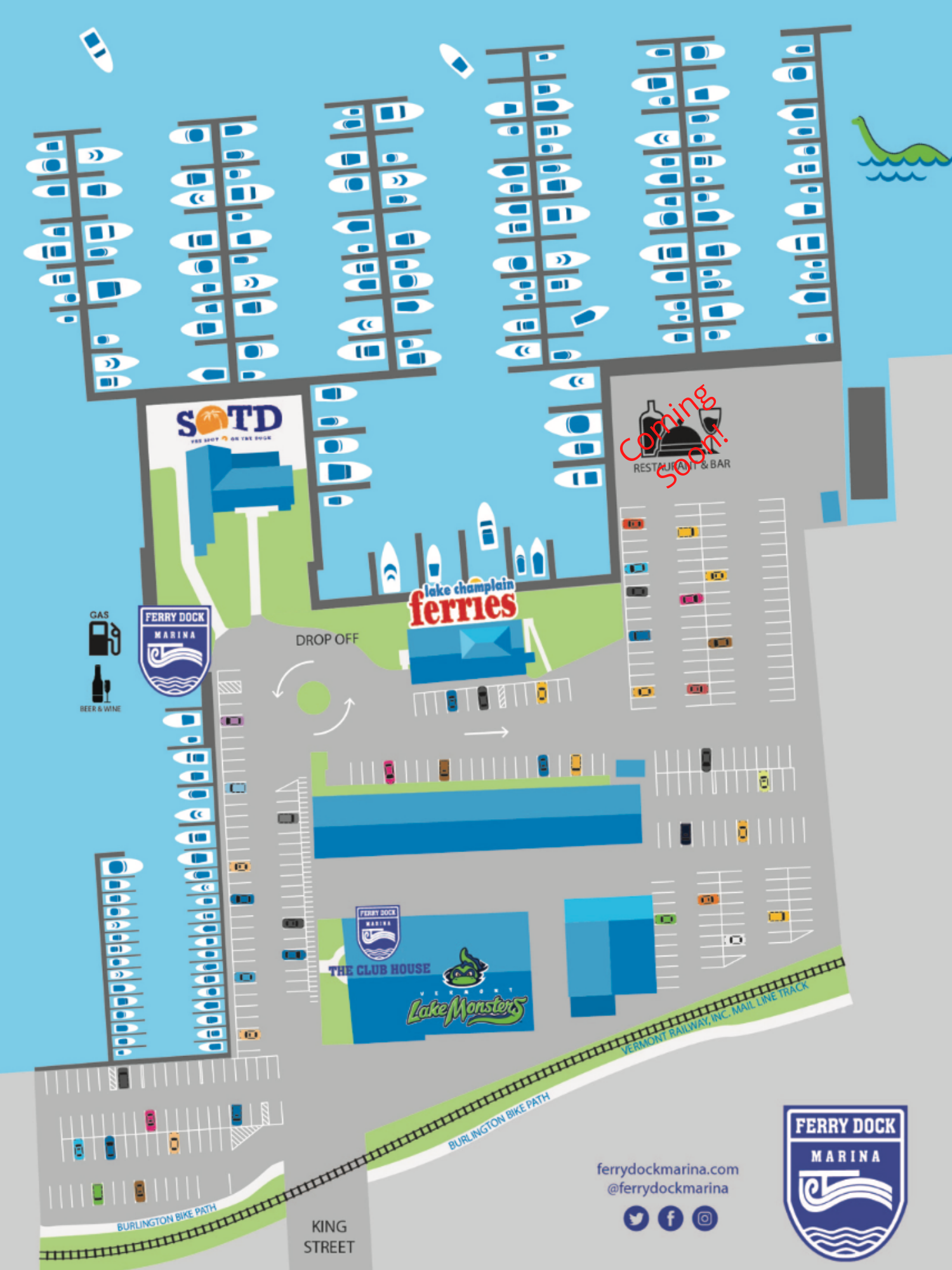 The Ferry Dock Marina is located on Lake Champlain in Downtown Burlington, Vermont. A recent expansion has brought the marina to 250 slips accommodating up to 80′ vessels.
Conveniently located on the Burlington Waterfront, the marina is a short walk away from numerous shopping, dining and nightlife options. It also has an onsite restaurant, the Spot on the Dock that serves up great food and tropical cocktails with an unbeatable sunset view.
Our full-service fuel dock includes non-ethanol gas, diesel, free pump-outs, ice, and a brand new ship store featuring food, beverages and merchandise. Fuel dock hours are 8am-8pm, Monday-Sunday during our season, which runs from mid-May through mid-October.